I know what it feels like to have a footy dream slip from your fingers. Happened to me when I was 18. In my case though it was distraction, girls and cars. For professional AFL players, it's different, it's delisting. I was curious why players get delisted and what happens to them next, so I put together this guide on AFL delisting.
In this guide I've looked what delisting means; why clubs delist players; and what happens next for players that are delisted.
In short, AFL clubs delist players because they are getting old or not performing up to the standards of required standards of professional AFL. Delisted players can try to rejoin a different club or can continue playing in state or rural football leagues.
I also took a look at some of the recent famous delistings, and some of the players that have gone on to have great careers despite being delisted.
What delisting means
In the AFL, delisting a player means they are not longer required by their club and are cut from the main playing list. Usually delisting happens when a player is out of contract and the club chooses not to renew the player's contract for another year.
Why clubs delist players
AFL clubs typically delist players for one of these reasons:
The player is getting too old and the club wants to bring in younger fresher talent;
The player is under-performing on the required standards of professional AFL;
Disciplinary reasons or criminal charges.
I found the player getting too old or under-performing to be the most common reasons clubs delist players.
By delisting players, clubs can recruit new ones via the draft. In accordance with AFL rules, clubs draft at least 3 players every year in the National Draft. Delisting can be done to make room on the main playing list of 40 for the new players.
What happens to delisted players
When a player is delisted, they automatically become a free agent. Being a free agent means they can go to any club which offers them a contract.
A delisted player can do one of the following:
Play in other footy competitions, such as state or rural leagues;
Rejoin the AFL;
Retire.
Other footy competitions available to delisted players include the VFL and other state competitions, or junior or rural country leagues. Players can still make decent money here, even as a part time player.
An ex-AFL player is usually a great draw card for local leagues and clubs looking to bring in new spectators. I've found people often travel far and wide to see former AFL players dominate lower level competitions.
To rejoin an AFL list, delisted players have 3 options:
Delisted free agency period, a set time in October where delisted free agents can be picked up to a new team;
Supplemental selection period, if a place on an AFL list becomes available during the off-season or pre-season due to another player's injury or premature retirement;
Mid-season draft, the opportunity for clubs to replenish their list if they've been affected by injuries.
A player who is delisted however is usually delisted for a reason; the majority don't find new AFL homes.
Delisted Free Agency
During the delsited free agency window, delisted plaeyrs can be picked up by a club without the stress and hassle of waiting for their name to be called on draft night. The delisted free agency window is usually between the 1st and 11th of October.
The delisted free agency window opened up after a recent rule change. Previously, players would simply go back in the draft pool.
Some players do still nominate for the draft, but it is extremely rare for a delisted player to be redrafted. If they are, it will usually be in the rookie draft and not on the main list.
I wrote a guide recently on how players get drafted to clubs. Check it out here: anybodysfan.com/how-to-get-drafted-into-the-afl/
Supplemental Selection Period
A delisted player who has not been picked up during the delisted free agency period has another chance to get back onto an AFL list during the supplemental selection period.
This supplemental selection can occur during the off-season or pre-season if space on an AFL team becomes available due to season ending injuries or premature retirement. If this occurs after the national and rookie drafts, then a team has an extra place on their list; for delisted players who have not been picked up during the delisted free agency period, this is another chance to get back onto an AFL list.
Mid-season Draft
The AFL mid-season draft gives clubs the opportunity to replenish a playing list that may have been reduced due to injury. The AFL re-introduced the mid-season draft in 2019, running it for the first time since 1993.
Players who have been delisted are automatically available for selection during the mid-season draft. The club that delisted the player cannot redraft them again.
Famous Delistings
During my time following the game there have been quite a few famous delsitings. I've included some of the more recent ones here:
Ben Cousins – The former Eagles captain is one of the clubs greatest players and one of the great players of his generation. The superstar midfielder won it all in a decorated career, including a Rising Star, Brownlow Medal and a premiership. However come 2007 the West Coast Eagles had more then enough.
In 2006 Cousins had lost the captaincy for swimming across Perth's Swan River, leaving his young family in the car to avoid a drug and alcohol test. This was the beginning of the end, a number of high profile drug issues followed and finally during the 2007 season Cousins was found half naked and passed out on a park bench and was arrested. West Coast immediately released him from his contract and while Cousins went on to play for Richmond for two more seasons he was never the same player. Sadly since his retirement Cousins has publicly battled drug addiction and has been the subject of a number of bizarre run is with the law, including a slow speed car chase and being caught inside a high security military barrack.
Matthew Capuano – In 2001 St Kilda recruited former North Melbourne dual Premiership player Matthew Capuano. Capuano, while not spectacular was a hard working experienced player in a young Saints side who had forged a decent career.
After a number of injuries limited his games over the first two seasons at St Kilda, Capuano had played 6 of the first 9 games of 2003. So when St Kilda, with a number of injuries to players of the same position and role sacked the big ruck-man half way through the season it was quite a shock. St Kilda coach Grant Thomas came under intense scrutiny for the decision, and was criticised for not letting Capuano continue to the end of the season, harshly suggesting that the players form didn't warrant him to continue as an AFL player.
Andrew Lovett – Exceptionally talented, Lovett was recruited via the rookie draft as mature 21 year old in 2003 by Essendon. In 2005 he bursts onto the scene. Quick and exciting he quickly established himself and at the end of 2009, after a number of clubs showed interest, he was traded to St Kilda for a high draft pick and was given a famous number by the Saints.
However by January, without making a single appearance for his new club, and after months of speculation and rumors Lovett was sacked by the Saints after rape charges were laid. Despite being acquitted 18 months later, the damage to Lovett's reputation had already been done and he would never get another opportunity at the highest level again.
Players who have had great careers after delisting
I've also seen a few players go on to have great careers after delistings.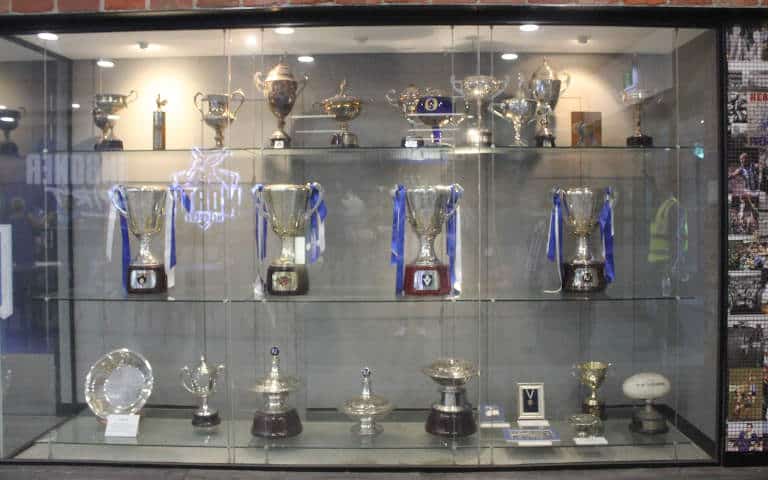 These include:
Peter Bell – One of footballs great stories. Born in South Korea, he was adopted by Christian Missionaries at 3 years of age and taken back to Perth in Western Australia. Despite his short stature and light frame, Bell impressed enough at a young age to be included in the inaugural Fremantle side of 1995. However after just two games he was delisted. Fortunately though North Melbourne decided to take a punt on the diminutive rover.
Peter would become a star of the competition. In his first season at his new club he would play every game including the premiership. During his time at the club he would win a club Best and Fairest, play in a second premiership in 1999 and become an All- Australian. In 2001 after wanting to go back to Perth he remarkably returned to the club that delisted him 5 years earlier, Fremantle. He was immediately named captain, won a further 3 club best and fairest and was again an All-Australian. He would later cap of his outstanding career by being Fremantle's first ever inductee into the AFL Hall of Fame.
Leigh Brown – Delisted by North Melbourne at the end of 2009 and was drafted by Collingwood. Become an important player in Collingwood's 2010 Premiership team.
Brett Kirk – One of Sydney's finest. Kirk was delisted early in his career by Sydney but was re-drafted onto the rookie list. He would go on to play 241 games, become a club captain, premiership player and is widely regarded as being one of the most courageous players of the modern era.
Craig Bolton – A very underrated player Bolton was deemed to slow and not big or strong enough to play as a tall defender at Brisbane. Was recruited by Sydney via the draft and became a 2 time All-Australian, premiership player and Swans captain.
Bottom Line
Despite the AFL's best efforts by setting up a number of different avenues such as the mid-season draft, Free Agency and the Supplemental Selection Period, It's a harsh reality of the AFL industry that when a player is delisted from a main AFL list do they ever make it back at the elite level.
A few players have made it back and proved that they deserved a second chance, but a lot of those were over a decade ago. In this present day its so rare given the amount of high quality young players coming from junior ranks that a club will take a punt on an experienced player who has been deemed as not good enough at the level by another club. Clubs now favour youth and the future then a present day quick fix of an experienced player who may be a quick fix for a year or two.
References
Cass was shattered and heartbroken when his footy dream ended. One day, the coach called him over before a game and told him he was being cut from the team. He'd lost interest in the game, cars and girls had taken his fancy in the last year of high school. He still felt devastated though. From that moment on, he had a greater respect for what it meant for a player to be delisted form an AFL club.