Planning a trip to visit Adelaide Oval got me thinking about what I can and can't bring into the ground. It wasn't clear what was available inside and what I'm allowed to bring in with me. So I did a bit of digging to find out what you can and can't bring in to Adelaide Oval.
Here is a quick rundown of what can and can't be brought into Adelaide Oval:
| | |
| --- | --- |
| Homemade food | YES |
| Commercial snacks | YES |
| Non-alcoholic beverages (bottles) | YES (plastic only) |
| Non-alcoholic beverages (cans) | NO |
| Alcoholic beverages | NO |
| Backpacks and bags | YES (small enough to fit under the seat) |
| Eskis | NO |
Examples of what can and can't be brought into Adelaide Oval
More details on food, drinks, bags, cameras, umbrellas, prams and more have been included in this guide on what can and can't be brought into Adelaide Oval.
It feels like there are quite a few things that can't be brought in, however I found there is a good selection of food and drink options that can be bought inside and the price wasn't too bad.
Some of the food and drink that can be bought inside Adelaide Oval includes:
| | |
| --- | --- |
| Beer (pint, full strength) | $8.50 |
| Pie | $4.50 |
| Water, 600ml | $4.50 |
| Soft drink, 600ml | $5.50 |
| Hot chips | $5.50 |
| House wine | $7.50 |
| Premium hot dog | $8.70 |
| Beef burger | $8.50 |
| Coffee | $4.50 |
Prices of food and drink at Adelaide Oval
These prices feel OK given it's for a footy match, and they're certainly not the most expensive out of the stadiums I've visited to watch the footy. I haven't had a chance to check these prices for the 2021 season yet, though I don't imagine they've changed much from this.
Food options for Adelaide Oval
Home-made food can be brought in to Adelaide Oval. Food can also be purchased inside from a variety of fast food restaurants inside the venue. There are also restaurants nearby the Oval selling coffee, breakfast, lunch and dinner.
I was delighted to find that homemade food is allowed into Adelaide Oval. Not all AFL venues allow this, so was glad to see this was the case with Adelaide. It really feels like the spirit of footy to me.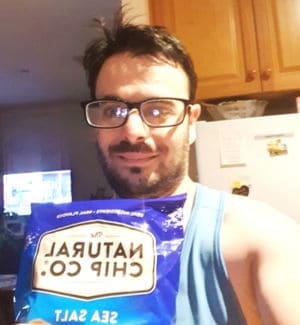 Eating before the game is also a good option for Adelaide Oval. I found a few decent restaurants nearby selling a good coffee and a variety of meals. Some of the places to eat near Adelaide Oval include:
| Shop | Food | Location |
| --- | --- | --- |
| Koffee Ink Cafe | Coffee, breakfast, lunch | South side, near the roof climb |
| Bespoke Wine Bar and Kitchen | Restaurant with extensive drinks menu | East side, near the Wilson parking |
| Five Regions Restaurant | Seasonal dining | East side, upstairs |
| Malt Shovel Tap-house | Craft beer, lunch and dinner | On the south side of the river, near the oval |
Food choices around Adelaide Oval
Drink choices for Adelaide Oval
Non-alcoholic drinks can be brought into Adelaide Oval; cans and glass bottles are not permitted however. Alcoholic drinks are not allowed to be brought into the venue.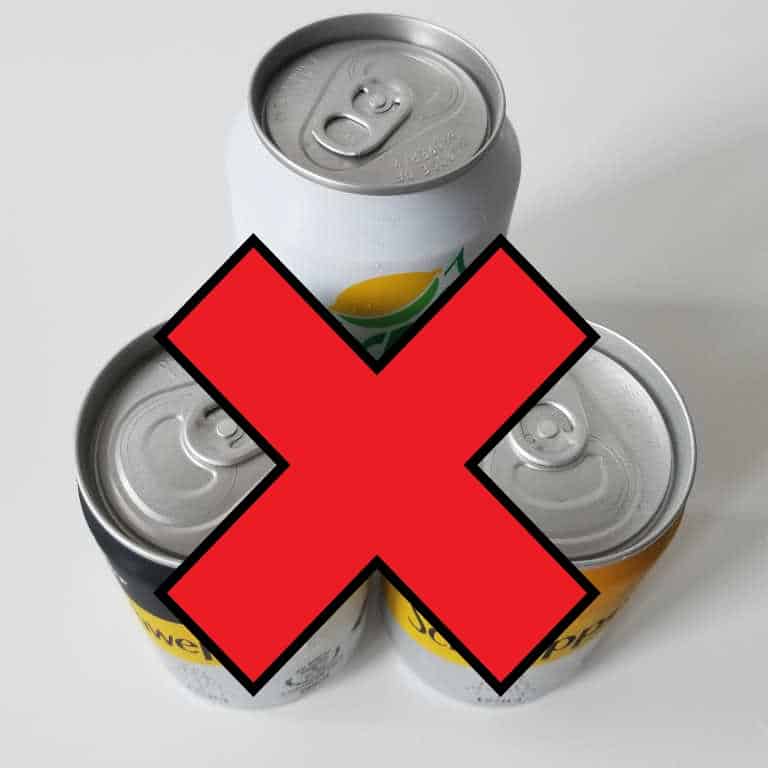 Alcohol can be purchased once inside. It costs $8.50 for a beer and $7.50 for wine. I found these prices to be quite reasonable, particularly compared to some of the other venues around the country; I can't wait to have a beer on the beautiful hill underneath the scoreboard while watching my team play.
Coffee and tea can be brought into the venue using a thermos. Security may insist in checking the contents of the thermos on the way in. Tea and coffee can also be purchased once inside and costs roughly $4.50.
Bringing a Bag or Backpack
Bags and backpacks can be brought into Adelaide Oval. The bag must be flexible or small enough to fit under your seat. Bags are very often checked at the gate for prohibited items.
Bringing a Camera
Cameras for personal use can be brought into Adelaide Oval. Typically this means small digital cameras, smart phones, and even tablets. Professional cameras, video cameras, audio recording devices, and tripods are prohibited.
While I love taking my camera to the footy (I'm a bit of a hobby photographer and usually love catching action shots of crowds and players), I've often found it tough to bring cameras into big venues. It seems this down to strict media laws and broadcast contracts.
Umbrellas
While Adelaide Oval permits umbrellas to be brought into the arena, umbrellas cannot be opened once inside. Rain ponchos can be brought in and used however.
As a short person, I actually tend to agree that this is a good thing. I used to go to matches where people opening their umbrellas would block my view – so I mostly support this rule, even if it means wearing a poncho instead.
Prams and Strollers
Prams and strollers can be brought into Adelaide Oval. There are designated areas for parents with prams and strollers, these are located behind the last row of seats on level 1.
This is the same area as the wheelchair seating. It seems to be a quite nice view of the ground!
Eskis
Eskis cannot be brought into Adelaide Oval in general. Small cooler bags can be brought in, as long as the things inside are also allowed in.
I guess in theory it may be possible to bring a small eski in as long as it meets the 'fits under your seat' rule. However it'd be so small there'd be no advantage over using a cooler bag instead.
Blankets
Blankets can be brought into Adelaide Oval. There are no rules against bringing in a blanket of any size, however I'd recommend not bringing one that's so big you can't manage it (if it gets wet or bothers the people next to you).
Bottom Line
As an avid football follower my entire life, I have a pretty set routine with regards to what I want to consume at a foot game – Adelaide Oval ticks all these boxes.
I love going for dinner before the game – there are plenty of options around Adelaide Oval
I love bringing in snacks from home – especially mum's homemade biscuits
I love bringing in a thermos of coffee, particularly if it's cold out
And I love picking up a pie and a hot-dog at three quarter time
I'm also partial to an alcoholic beverage at most of the matches I go to 😉
The Adelaide Oval is quite flexible compared to some venues. Apart from alcohol, glass bottles, and cans you can bring in just about anything you need to make yourself comfortable for a day at the footy.
References
I made sure my experiences were backed up with details straight from the experts. If you're interested in these, they're linked here:
Cass is a football fan and a bit of a stadium geek. He likes to travel around the country visiting the various stadiums footy is played at, and he shares his experiences and lessons learnt.